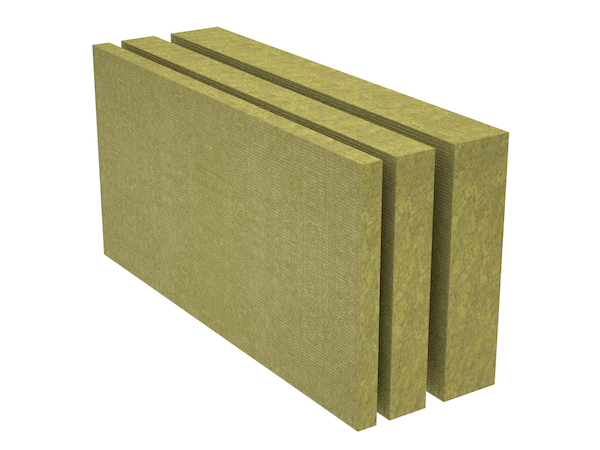 Life is busy, and can be a bit too loud sometimes. Whether expanding your current living space with an addition, remodeling an existing room, or building a brand new home, soundproofing insulation can come in handy if you're in need of a soundproof room. Maybe you want to outfit a media room, want a peaceful place to relax at the end of a long day, would like to create a quiet, peaceful place for your newborn baby, or you work from home and need a quiet place to study or go about your business? Insulation can help reduce airborne noises such as voices, traffic, and music, as well as impact noises such as vibrations and footsteps for maximum comfort.
In a commercial environment, creating a comfortable space is imperative and can help boost employees' productivity. A portion of effectively creating a comfortable, apt interior in your workspace comprises soundproofing.  When traffic and outdoor noises are too loud, or when conversations between co-workers can be heard right through the walls, being productive becomes a challenge. Soundproofing with insulation can make a big difference, especially in loud environments such as an office next to a factory.  
Generally, insulation is thought of in terms of thermal performance but another significant purpose it serves is noise control.  A properly engineered and installed insulation system can be used to reduce or diminish the noise level of loud equipment and systems.
What we refer to as sound is basically a vibration that travels via a medium. Just like water ripples away when its surface is disturbed, sound waves also travel away from the source. And because sound can be conveyed through small cracks and openings, the soundproof insulation should be installed using optimal methods to ensure that it compactly covers the surface.
At The Insulation Company, we can install soundproof insulation in your home or business property, in any area of your choice, to control impact and airborne noises, stopping them from entering or leaving the area that is soundproofed. We are highly skilled and experienced in effectively installing top-tier soundproof insulation and also other accompanying components. Contact us today at 310-301-1818 and we will listen to your plans, give you advice based on our experience and what you want to accomplish, and give you a free quote.
Which is the Best Soundproof Insulation Option?
Proper insulation serves numerous purposes, one of them being soundproofing. At The Insulation Company, we use Rockwool® brand in our soundproofing insulation projects. And while all insulation offers a certain level of noise reduction, Rockwool soundproof insulation is designed specifically for this purpose and takes soundproofing to another level.  Just like any other insulation, Rockwool insulation will fit snugly in between your property's studs, only that you'll get superior sound reduction powers.
Rockwool is the preferred option for noise haters or music lovers because it adds control to any environment and an ocean of tranquility. Many sound engineers or recording choose Rockwool as their go-to soundproofing insulation.  Over the years, Rockwool has gained traction with eco-conscious designers, architects, and contractors. The reason for the popularity and preference centers on it unique material: stone wool.
So, what is this stone wool? It is a blend of steel wool (a steelmaking byproduct called slag) and natural igneous rock (the type that forms after lava cools). Originally, these soundproofing properties were discovered on the islands of Hawaii in the early 1990s, having been formed as a by-product of a volcanic activity. The first manufacturers observed how lava became spun and twisted by wind. They got an idea of pouring the lava into molds. The result was an incredibly soundproof product, that is, stone wool.
Today, Rockwool manufacturers combine steel and stone at their factories through the application of an exceptional, proprietary process. During the process, Rockwool creates a furnace similar to a volcano in order to forge their insulation. They then melt slag and basalt rock using extremely high-temperature ovens. These are rocks are usually produced in many industrial projects as byproducts. They are then recycled and melted into a molten liquid that's whipped up into a moldable material. Rockwool stacks and compresses layers of the stone into their final product. And there we have the superior sound-quenching insulation.
Rockwool Safe 'N' Sound® is ideal for bedrooms, home offices and theaters, nurseries, garages, laundry rooms, bathrooms, and in-between floors. This soundproof insulation promotes a quieter more tranquil home or business. It can also be used in areas where acoustic dampening performance is required such as the interior wall partitions of residential stud construction and also in floors and ceilings. Rockwool Comfort Batt®, on the other hand, is installed in walls with an exterior side. Both brands effectively reduce the movement of noises through your walls due to its denser content and non-directional structure.
There are various things that make Rockwool different from other types of insulations. To begin with, it can only be installed in batting sheets. This resembles the standard pink insulation popular among many individuals and also poses some difficulties in installing, requiring precise measurements and fittings to ensure optimal performance. Unlike the cellulose and fiberglass types, expert fitting is a crucial component in creating an effective Rockwool soundproof seal.
The cellulose and fiberglass options will work best when you need maximum heat insulation and reduced energy spending. But when you want added fire protection and top-tier sound dampening, Rockwool should be your go-to option.
The Perks of Rockwool Soundproof Insulation
When considering whether to soundproof one or more rooms in your home, you'll want to take into account the benefits that come with such an "acoustic upgrade." While making your room quieter and more tranquil is the main goal, it is not the only benefit you gain. There are other major advantages you get when you have Rockwool soundproof insulation installed.
Rockwool is non-combustible and can withstand temperatures up to 2150°F (1177°C). It also prevents the passage of smoke and gases and will retard the spread of fire by reducing the chimney effect. This provides adequate time for people to evacuate and for fire services personnel to arrive.

Rockwool insulation is also water repellant and unlike conventional insulation, it will not be affected by moisture. As a result, its R-value is not forfeited. Rockwool also creates a safe indoor environment because it is moisture-resistant and prevents the growth of mold and mildew that could otherwise be undetected in areas with minor leakage.

Stone wool is an exceptional thermal insulator and can significantly reduce your heating and conditioning costs. When properly installed, Rockwool soundproof insulation saves 128 times more energy than was used during manufacturing and transportation. It can save you money for years and years to come.

Rockwool is GREENGUARD Gold Certified, implying that it meets the standards of contributing to a healthier indoor environment. As such, it may qualify for an applicable government-sponsored rebate and incentive programs.

The soundproof insulation product manufactured by Rockwool is made to last for decades without losing it effectiveness. When properly installed, it will remain in place and prevent the formation of insulation gaps.

Rockwool is lightweight and therefore does not weigh down or burden your walls. This is especially critical if an extra layer of drywall is being added.

Rockwool does not corrode or promote corrosion of other elements(such as nails) inside your walls.
How We Install Your Soundproof Insulation
The Insulation Company can install your new Rockwool Soundproof Insulation with much precision.  And while you can install it yourself if you want to, we highly recommend professional installation services because a special installation method applies in ensuring the effectiveness of the insulation.
Our team is vastly experienced in expertly installing soundproof insulation, and we understand what it takes to get the most out of it. We always work hard to complete the complete the project in the shortest time possible while at the same time ensuring that we do not compromise on quality.
One great feature of Rockwool is that it can lay right over your existing insulation, filling the inter-stud spaces all the better. This means that you don't have to worry about having the old insulation removed if you don't want to. In fact, the soundproof insulation will only add to the effectiveness of your existing insulation. But it's also not necessary to leave the old insulation in. The Insulation Company can handle your project start to finish but if you want to tackle some of the tasks yourself, we can work with that too.
Before and after installing your soundproof insulation, we will test your walls to determine their sound transmission class (STC) rating, which is a measurement of the level of sound dampening that your wall can achieve. After we've installed soundproofing insulation, we're confident that you'll notice a difference in how quiet the room will be. It is worth noting that Rockwool will stop both impact and airborne noise and can catch even low-frequency sounds. The secret to Rockwool's incredible sound-quenching powers can be attributed to the denseness of the stone wool material.
And if you want to double drywall the room, we'll be glad to assist you with that as well. We can help diminish impact noises even more by installing resilient channel horizontally along the studs. We then screw the drywall into the metal resilient channel. Finally, we use acoustic sealant caulk to seal it all up. You may also want to improve the performance of your soundproofed room even further by installing a heavy-duty door, outdoor grade electrical boxes, or other sound-stopping options. We can also accommodate you there.
Comparing Rockwool to Fiberglass and Cellulose Insulation
The common fiberglass or cellulose fiberglass insulation will improve your home's energy efficiency, achieve a comfortable indoor environment, and even reduce noise to some extent. For many rooms, ordinary batts or blown insulation may be adequate, and at The Insulation Company can we can also install that kind of insulation. But when you are in the quest for a higher level of sound dampening, Rockwool is the best bet.
In addition, Rockwool stone wool material is the best choice when you are concerned about your health and that of your family or employees. To begin with, it does not irritate your skin or eyes like fiberglass can (if not handled properly). Some individuals have the perception that fiberglass can increases their risk of developing cancer. There's no evidence proving that, but it can be a motivation for some to choose a different kind of insulation.
Another popular choice of insulation material is cellulose, which has been a go-to choice for eco-conscious individuals because it is made of recycled newspaper. And although not a problem, many people cite concern over the ink in the insulation. More reasonably, others worry that this type of insulation is not fully fire-resistant or it may disperse some insulation dust. It's true that batts or blanket insulation will not fill the spaces as compactly as loose-fill or Rockwool soundproof insulation. However, if appropriately installed, it is adequate for many situations.
The fact is that each insulation product has its own strengths and serves a certain purpose. But when you need top-tier soundproofing and extreme protection against moisture, fire, corrosion, and other potential problems, it may be worthwhile to invest in Rockwool insulation, even if it costs more than most other insulation products. In other situations, fiberglass or cellulose insulation products may be preferred.
The Insulation Company Can Help You Qualify for Energy Rebates
In addition to having a quieter room, soundproofing with Rockwool also gives a "greener," more energy-efficient home. Installing soundproof insulation can cut your energy costs by up to 30%, saving you a significant amount of money from month to month. And the saving will continue to accrue for many years to come.
You'll also be reducing your carbon footprint and protecting the environment. And for being eco-conscious, you can even qualify for federal and/or state incentive programs that could help you save even more.  At The Insulation Company, we are familiar with incentive programs in the Los Angeles area and we'll help you be eligible for one or more of them.
And When It Comes to Financing…
We at The Insulation Company understand how a project involving the installation of soundproofing insulation can put a strain on your pockets and that many will need some form of financing to upgrade their home's energy efficiency. That's why we offer a financing program to our Rockwool soundproof insulation customers to help you avoid having to put the project on hold.
There are certain minimum requirements of the program to get your qualified and we can guide you in understanding how it works and getting approved. You'd also need to use the financing to cater for other upgrades that make your home more energy efficient and greener. With this, you'll have the ability to start helping the environment and saving money on energy sooner.
Why Should You Choose Us for Your Soundproof Insulation Project?
Over the years, The Insulation Company has built a stellar reputation throughout Los Angeles for our top-notch insulation installation services. We have extensive expertise in handling and installing a wide range of insulation products in homes and businesses in the area. And you can rest assured that you will receive nothing short of true workmanship and quality service from our staff.
In every project we do, we see ourselves as improving our local environment and helping you stay comfortable in your property while at the same time saving you money. Irrespective of whether you opt for standard insulation or soundproof insulation, we can satisfactorily handle every detail of your insulation project. As such, you can avoid stress and save money and time because you won't need to hire multiple contractors.
We also involve you in planning the project so you can get the most out of it. We can help you better understand the benefits of Rockwool soundproof insulation and other kinds of insulation, give you an honest quote, and help you make a decision that you'll always be proud of.
Fill out our online contact form or call 310-301-1818 to get in touch with us. We stand ready to assist you and we'll promptly respond to your message or call. We can give you free advice and a free estimate. And if you need to learn more about soundproofing your home, we're just a call away.